Car Dealers Should Focus On Making Customers For Life
In this two minute read, Eric Elliott discusses what many franchise car dealers are missing in their everyday sales approach the relationship with the customer and making them a customer for life.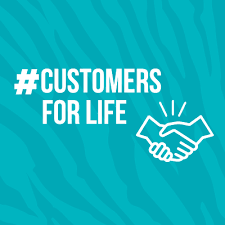 By Eric Elliott
Why is it that many car buyers have a distrust for some car dealers? In car dealer ads, the dealers often say "we treat you like family." or some other cliche method to display trust. Many franchise car dealers had the head start on used car dealerships like CarMax, Enterprise Car Sales, or the online car dealer Carvana. You may wonder why these companies are leading Franchise dealers in the sales of used cars.
One issue is that some franchise dealers have a hard time creating lifelong relationships with their customers. It is essential for dealerships to make their customers not feel like a one time sale but rather a customer for life. Having a customer for life can far outweigh gaining an extra profit from a unit sale today by having a lifetime customer for years to come.
I'm not implying that dealers should forgo any profits to gain or retain new customers; after all, it is a business. What is important is that you build relationships with your customers over the years.
A customer having a pleasant car buying experience is essential. It is critical that every buyer that leaves a dealership is happy with their purchase, and customer service as these are the most vital parts of the customer experience. Not doing so can create a culture that will keep away former customers and cause a perpetual state of rebranding your car dealership's message. An unpleasant car buying experience can force the dealership to chase new customers every month as old customers are reluctant to return to buy cars or service a vehicle at your dealership which is a significant source of revenue.
You can't have a fast-talking approach when it comes to selling a vehicle to a customer. This approach is where dealerships like Carmax, Enterprise Car Sales, and Carvana use negative customer service or customer experience issues with franchise dealers to their benefit and an essential part of their marketing message. Carmax has a reputation of not haggling and having a laid back and transparent approach to car selling/car buying. Though in many cases their margins on used cars are higher than franchise dealers it is the experience that customers walk away with and feel like they found a dealer for life. I could never imply that Carmax or the others are flawless in their approach and I am sure they've had instances of an unpleasant experience.
If dealerships were thinking ahead and finding new ways to innovate their processes, sales, and experiences would a Carmax, Carvana, or Enterprise sales ever exist?
About the author;
Eric Elliott is a marketing and creative professional and serves as Principal for VIP Marketing and Advertising and integrated marketing agency, Principal of Craft Creative and Editor of The Legal AdJournal, based in North Charleston, SC.
In 2018 his advertising agency, VIP Marketing and Advertising received notoriety as one of the top 400 branding agencies in the United States by Clutch. When Eric isn't working on an ad campaign or creating the next advertising masterpiece for his clients, he spends time with his wife and children, he enjoys consuming social knowledge and attending marketing conferences. He is currently focusing his energy towards his podcast The AdCast and publishing a self-help memoir. You can reach him at Eric@heyimeric.com or various social media sites like Facebook, Instagram, Linkedin, Snapchat.