A DIGITAL MARKETING AGENCY
DEDICATED TO YOUR GROWTH
It's no secret that advertising has progressed beyond newspapers, billboards, and TV commercials. People's attention has steadily been shifting away from these media outlets and toward the "2nd Screens" for years. As this shift continues to gain traction, advertisers have been finding more and more ways to capture audiences' attention through digital means. A successful digital marketing agency will know the best tactics to reach these audiences no matter where they are online.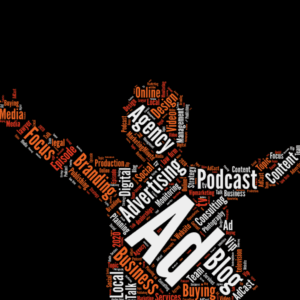 Times They Are A-Changing
Back in the day of TV and Print Media, marketers had to buy ad space in whatever these vendors had to offer. You could run an ad during a popular TV show or place a creative full-page graphic in a magazine in hopes that your audience will find some value in it. In today's digital age, a digital marketing agency can target your audience in a number of ways.
Instead of placing ads and hoping for the best based on flimsy metrics, digital marketing agencies can target individuals directly. Does a person typically perform Google searches that have to do with your product or service? You can target them. Has a person visited your website? You can re-target them. Is a person physically near your brick-and-mortar store? You can target them.
Why Hire A Digital Marketing Agency
In many ways, the digital marketing industry began as a Wild West free-for-all. Advertisers were slinging a ton of money around without much of a strategy behind it. The internet was growing in popularity, so that's enough for some of the first digital marketers.
Today, things are a bit more organized, but the digital marketplace can still prove treacherous for those who don't know their way around it. A trusted digital marketing agency can help make sure your message doesn't get lost in the muck of this digital jungle.
Wanting to Learn More?
VIP Marketing has years within this Digital Marketing world. As your digital marketing agency, VIP can help you make sense of what a digital media plan would like like and how to measure its success. With so many ways to reach your audience, you'll need some help choosing the correct method for your business.
Ready to get started? Feel free to give us a call or head over to our quick form. One of our more-than-qualified team members can get you pointed in the right direction.