The AdCast with Eric Elliott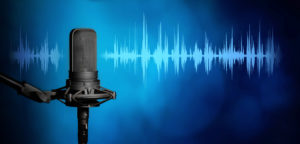 Do you desire to know more about the world of digital marketing and would like to learn from industry experts regularly?
Hello, and welcome to The AdCast.
The AdCast is hosted by Eric Elliott, the CEO of VIP Marketing.
On the podcast, Eric speaks to some of the leading experts in digital. Think of it as a place where you can tune in and gain valuable knowledge from some of the most successful decision-makers and business owners today.
Eric created The AdCast for aggressive advertisers and driven marketers to help them increase their marketing, business, and entrepreneurship knowledge.
In each episode, you will learn what keeps the top entrepreneurs motivated.
You can use The AdCast as a platform from which you gain knowledge regarding how to use your idea to attain next-level business success.
Check Out Some of the Latest Episodes
In The AdCast Podcast 67 – "Starve The Noise," Eric speaks with Simon Leslie, the founder, and CEO of Ink. Ink is an international travel media publishing and tech organization that works with global airlines.
In this episode, Simon talks about how the COVID-19 pandemic affected his business and how he has been able to restore Ink's lost glory. From a zero sales projection down from $150 million, this is a story of perseverance, creativity, resilience, and planning.
Eric and Simon communicate the significance of risk-taking, why leadership is essential, and the type of mindset that you need once you hit rock bottom.
You might also like to listen to The AdCast Podcast 66 – "Get Empowered Through Your Data," where Eric and Frost Li discuss the application of machine learning in online shopping. Or The AdCast Podcast 63 – "Revolutionize Your Online Marketing," where Eric catches up with Kyle Jepson of Hubspot Academy.

Learn How Some of the World's Top CEOs and Marketers Think and Act
We all know that C-Suite professionals and other top business leaders live isolated lives. Despite these roles being some of the most powerful, exciting, and revered in the business world, they can become lonely, stressful, and all-consuming.
Each episode of The AdCast makes it a priority to help listeners understand what it takes for top business leaders and change-makers to excel. In addition, the podcast goes in-depth by trying to expose some of the lesser-known facts regarding business excellence and performance.
This is what you get as a listener of The AdCast:
Learn about how to keep yourself motivated

. Eric invites guests who have mastered the art of self-motivation. Once you listen to each episode, you can use the practices and mindsets discussed to stay at the top of your game.

Understand how to scale your business.

Over the years, Eric and his team at VIP Marketing have created content for and helped businesses that gross more than $1 million a year in revenue. With the insights obtained from The AdCast, you can learn from the best of the best and take your venture to the next level.

Become a better advertiser and marketer

. Eric created The AdCast for aggressive advertisers and driven marketers to help them increase their marketing, business, and entrepreneurship knowledge. You, too, can become one by listening to what the speakers have to say in each episode.

Become a thought leader in digital marketing

. Digital marketing enables businesses to connect more with their customers and can be applied across all industries. Listen to The AdCast and learn more about search engine optimization, search engine marketing, pay-per-click (PPC), social media advertising, and traditional marketing.

Stimulate your mental imagery with the AdCast

: Listening to podcasts tends to be more engaging and interactive than reading. You can listen to The AdCast, at home, at work, or while driving.
Who Can Listen to The AdCast?
Our business podcast targets everyone – as long as you are interested in self-motivation, advertising, or marketing.
However, our primary audiences are as follows:
Law firms

. We work with law firms to increase their visibility and avail essential knowledge to legal clients. The AdCast can help these organizations gain more customers locally and regionally.

Automotive dealerships

. If you run an automotive dealership, you probably understand the value of incentive programs, keeping up with the trends, local SEO, and video advertising for your business. The AdCast ensures that you learn how some of the top industry experts stay motivated and market their businesses.

Medical offices

. We also aim to help medical, surgical, mental health, dental, and other personal healthcare service providers by availing healthcare advertising knowledge.
What People Say About The AdCast
Check out what these listeners commented about The AdCast Podcast 52 – "The Future is Here," where Eric had a conversation with Chris Do, a top creative and marketing professional:
Aditi Dhopate

–

Amazing just loved it

.

The Write Space

–

Great interview, Eric. Came for the Do, staying for the show. Looking forward to episode 53

.
Meet the Host
Eric Elliott is the founder and CEO of VIP Marketing, a top 400 branding and digital marketing agency. He started the company ten years ago from a 200-square-foot room and has seen the organization grow in leaps and bounds. But, like some of the guests on The AdCast, Eric has struggled to get where he is today. He is driven, innovative, and committed and enjoys consuming social knowledge and attending marketing conferences. You can check out Eric on YouTube, Twitter, Facebook, or Instagram.
You Too Can Be on The AdCast
At The AdCast, we want to ensure that you stay on top of your game. So, we offer top-of-the-range interviews with some great thought leaders and business personalities.
If you want to become part of the team, you can easily subscribe by checking out our socials or finding us on Apple.
We also invite our listeners to become guests on the show. Simply fill out a contact form here, and we shall get back to you.
Finally, if you'd like help with digital marketing for your business, check out VIP Marketing. We also work with professionals searching for a business, marketing, and advertising podcast.