WEB DESIGN CHARLESTON, SC
We're a local Web design company that will work with you to create a website that represents your business and looks great on all devices.
Welcome to VIP Marketing, your trusted source for custom website design in Charleston and South Carolina. We specialize in creating powerful websites that are tailored to the specific needs of law firms, healthcare providers, automotive businesses, and home services companies.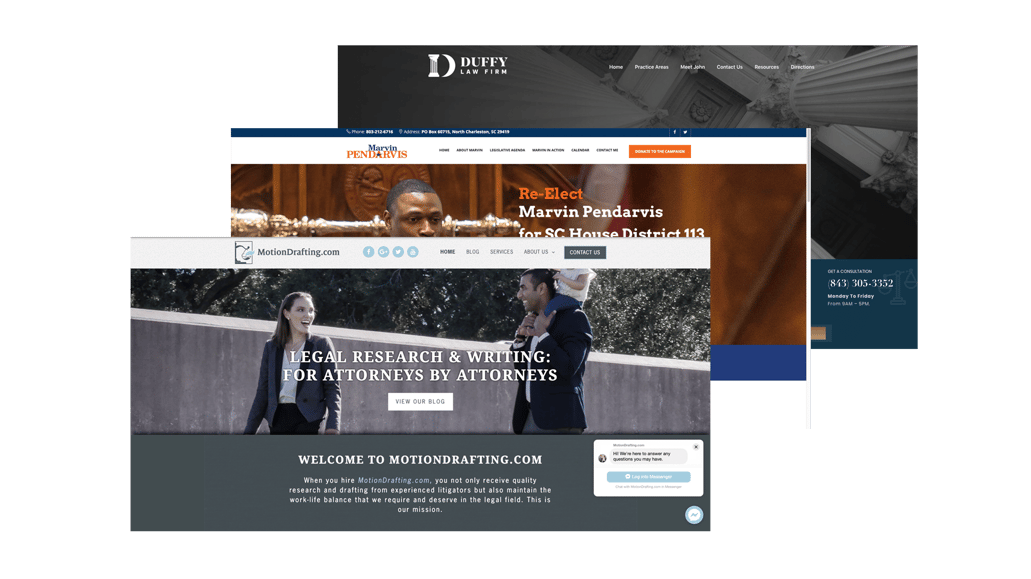 Make an Impactful First Impression
We understand that having a well-crafted website is essential for any business seeking success online. That's why we work closely with our clients to create beautiful yet functional sites that showcase their products and services in the best light possible. Our innovative web designs make it easy for customers to access information quickly and efficiently, while offering an attractive user experience that makes browsing enjoyable.
A Website Tailored To Your Industry
Our design team has years of experience developing effective web solutions for businesses of all sizes. Whether you're just starting out or looking to expand your current presence on the web, we have everything you need to be successful. With our cutting-edge techniques and creative strategies, we can turn your ideas into an engaging site that stands out from the competition.
We use only the latest technologies when building our custom websites. We develop all content using HTML5 standards and test it across multiple browsers to ensure compatibility with popular platforms such as Chrome, Firefox and Safari. Our responsive websites adjust seamlessly between desktop and mobile devices so users always have an optimal viewing experience – no matter what device they're using!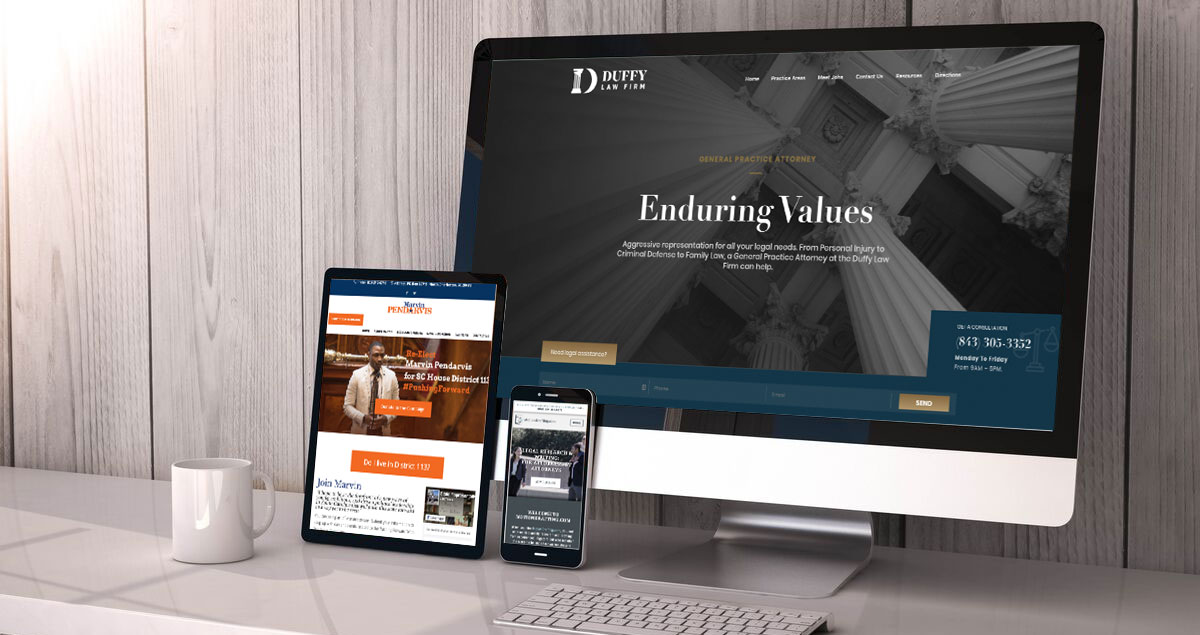 Web Design Services in Charleston, SC
Professional web design services that increase your bottom line

Our team of experienced web designers ensures that your website will be an effective marketing tool and a powerful asset for working with clients. We include features such as user-friendly navigation, custom layouts, clear calls to action, optimization for mobile devices and search engine friendly coding to ensure that your website is up to date with the latest technology trends.
We utilize content management systems like WordPress to give you full control over all aspects of your website content and functionality, from updating blog posts and managing comments to creating forms and ecommerce integrated features.
Web Design For Small Business Success
VIP Marketing prides itself on providing professional expertise in all aspects of digital marketing. We believe a well-designed website can promote the growth of your brand and your message to current and potential customers of your business. Ineffective website design can do more harm than good to your company's marketing efforts, it is important to put forth the time and effort into creating a website that will attract more customers and bring you higher revenues.
CUSTOMIZED WEBSITE DESIGN SOLUTIONS FOR YOUR UNIQUE BUSINESS
At VIP Marketing, customer satisfaction is our top priority. From initial consultation through launch day – we don't rest until you're 100% satisfied with the results. We provide ongoing support after your site has gone live so you can keep up with changing trends and technologies in order to stay ahead of the curve!
Let us show you how easy it is to get started with a custom website designed specifically for your business needs today! Contact us now for more information about how VIP Marketing can help take your online presence to the next level!